Contemporary Research
QDA4-45
RF Distribution Amp and Combiner, 4 Inputs, 50dB
Switchable Amplified RF Combiner
The QDA4-45 is an RF distribution amplifier and combiner. You can select from one of 4 RF inputs directly from the front display panel giving you the ability to combine up to 36 channels with an optional QCA9-33 combiner. From the front LCD display you can then adjust the amount of gain, then amplify up to a level of 50db.
Use our signal strength calculator to determine how much signal you need click here the excel spreadsheet.
Receive your RF feed and combine up to four QMODS.
The QDA4-45 is Switchable
Switch between 1 or 4 inputs with selectable gain and adjustable amplification up to 50dB. You can add up to 32 dBmV gain for one input, and 25 dB for 4 inputs.
Contemporary Ace is Your Source for the Full Contemporary Research Line
Contemporary Ace has a knowledgeable staff that is ready to help with any Contemporary Research questions.
Specifications
Includes power supply
Warranty: 2 years
Switches between one input or four input combiner
Adds up to 32 dBmV gain for one input, 25 dB for 4 inputs
Front-panel gain adjustment and LCD level display
Provides a maximum output level of up to 50 dBmV
Wideband, low noise amplifier
Low power, draws less than 8.5 watts
Compact metal enclosure, mounts 2 across in 1 RU using RK1 and RK2EZ rack kits
Dimensions: 8.5" wide x 1.75" height (1RU) x 6.0" deep
Weight: 1.1lbs
Accessories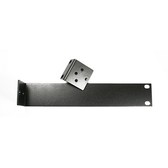 Contemporary Research RK1
Single Rack Kit for Tuners, QMODs & Combiners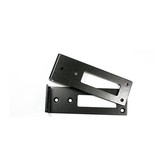 Contemporary Research RK2EZ
Dual Rack Kit for Tuners, QMODs, and Combiners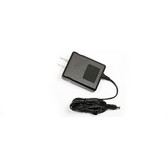 Contemporary Research PS12-1.0
12VDC 1.0A Power Supply
Reviews
There are currently no reviews for this product.
Review Product
Questions
This product has no questions -
ask one!
Ask a Question