Contemporary Research
QMOD-HDMI 2
Dual Channel HDMI HDTV Modulator & IPTV Encoder
Dual Channel HDMI Modulator
The Contemporary Research QMOD-HDMI 2 is a dual channel HDTV modulator and IPTV encoder for broadcasting over RF. It can accept two non-encrypted HDMI inputs which is ideal for sports bars, restaurants, and digital signage. Not only can the QMOD-HDMI 2 produce two HD programs in one channel, it can also output the content as an IPTV stream as Unicast or Multicast MPEG2 from the GigE Ethernet port.
The QMOD-HDMI 2 can be controlled via the front panel buttons, RS-232, or over the web. Other features include dual language SAP audio, closed captioning, and EAS, The modulator is small in size, it can be single or dual rack mounted in just a 1 RU space.
The QMOD-HDMI 2 Features Full Scaling
The QMOD-HDMI 2 has integrated full scaling with image positioning and auto scaling, this makes set up and installation a snap. The unit accepts 1080p through 480i and VGA resolutions.
Contemporary Ace is Your Source for the Full Contemporary Research Line
Contemporary Ace has a knowledgeable staff that is ready to help with any Contemporary Research questions.
Specifications
Dual channel HDMI modulator, non HDCP
Made in the USA
3 year warranty
Dual scalers
IPTV stream out
QAM 64/256
Closed captioning or EAS support
Edge to edge presentation with zoom, shrink and X/Y axis positioning
Auto-sync or sales to fixed output resolution, 1080p scaled to 1080i
MPEG 4 H.264 and AAC encoding, independent program streams, AC3 Audio over Ethernet
Can be single or dual rack mounted in a 1RU space
Includes power supply
Dimensions: 8.5" x 1.73" X 6.0"
Weight: 1.5lbs
Accessories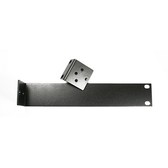 Contemporary Research RK1
Single Rack Kit for Tuners, QMODs & Combiners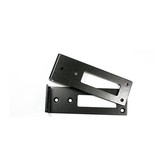 Contemporary Research RK2EZ
Dual Rack Kit for Tuners, QMODs, and Combiners
Reviews
There are currently no reviews for this product.
Review Product
Questions
This product has no questions -
ask one!
Ask a Question