Contemporary Research
ICE-HE
Ethernet Head-End for iC-Net TV Controllers
The Contemporary Research ICE-HE injects control commands into your TV system and supports 2-way data connection over Ethernet and RS-232. Network thousands of your iC-Net equipped displays using your existing RF coax cabling and a single Ethernet port. Three iCW-Net ports are included, each capable of connecting thousands of ICW-Net format controllers over wiring runs of up to 3,300 feet (1 Km). Enjoy the flexibility of being able to send commands to a single display, zones, or the entire network of TVs.
Specifications
Connects to TCP/IP Ethernet network via 10/100baseT port
Warranty: 2 years
Includes: 19" rack mounting hardware, 10 dB RF attenuator
Network up to 4000 TVs, plasmas, LCDs, or projectors
Installation using a standard low-split cable system is a cinch
LED feedback for network, control, and operation status
Mounts on shelf or 19" equipment rack
Accessories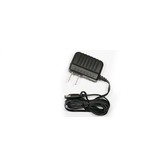 Contemporary Research PS12-500
S 12VDC 500mA Power Supply

Contemporary Research CC-232
10' RS-232 Control Cable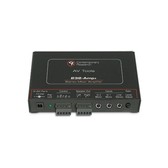 Contemporary Research 232-AMP+
40W Stereo Mixer/Amplifier Plenum Rated
Reviews
There are currently no reviews for this product.
Review Product
Questions
This product has no questions -
ask one!
Ask a Question